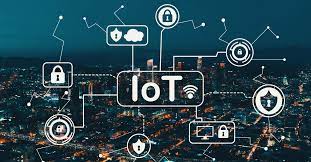 (Catetan Éditor: Tulisan ieu, ditarjamahkeun tina ZigBee Resource Guide.)
Panilitian sareng Pasar parantos ngumumkeun ditambahan laporan "Connected Home and Smart Appliances 2016-2021" ngalaporkeun tawaran aranjeunna.
Panilitian ieu ngaevaluasi pasar pikeun Internet of Things (IoT) di Connected Homes sareng kalebet evaluasi supir pasar, perusahaan, solusi, sareng ramalan 2015 dugi ka 2020. Panilitian ieu ogé ngaevaluasi pasar Smart Appliance kalebet téknologi, perusahaan, solusi, produk, sareng jasa. Laporan éta kalebet analisis perusahaan terkemuka sareng stratégi sareng tawaran aranjeunna. Laporan éta ogé nyayogikeun perkiraan pasar anu éksténsif sareng ramalan anu ngalebetkeun periode 2016-2021.
Connected Home mangrupikeun perpanjangan tina otomatisasi bumi sareng ngoperasikeun ditéang sareng Internet of Things (IoT) dimana alat-alat di jero bumi saling nyambung ngalangkungan internét sareng / atanapi ngalangkungan jaringan bolong nirkabel jarak jauh sareng biasana dioperasikeun nganggo jauh alat aksés sapertos smartphone, méja atanapi unit komputasi sélulér sanés.
Alat-alat pinter ngabales sababaraha téknologi komunikasi kaasup Wi-Fi, ZigBee, Z-Wave, Bluetooth, sareng NFC, ogé IoT sareng sistem operasi anu patali pikeun paréntah konsumen sareng kontrol sapertos ios, Android, Azure, Tizen. Palaksanaan sareng operasi janten langkung gampang pikeun pangguna akhir, ngagampangkeun pertumbuhan gancang dina bagéan Do-it-Yourself (DIY).
---
Pos waktos: Jul-15-2021